Skip to Content
Provide Patient Care, Take X-Rays, Keep Records, Schedule Appointments, & Assist Dentists in Treatments
Pickens Technical College Dental Assisting program provides an excellent education that prepares students to become a contributing member of the dental profession and meet the needs of diverse populations. The program focuses on effective communication, critical thinking, information and technology literacy, quantitative reasoning, and professionalism. It prepares students to succeed in a highly competitive, global economy. Students must master all of the tasks to complete the program successfully. This program prepares students to assist the dentist at the chairside in the dental operatory, perform reception and clerical functions, and selected laboratory work. In addition, the student will gain the skills required for direct patient care such as taking x-rays and impressions, preventative education, and nutritional counseling.
Note: Students must be age 18 before enrolling in DEA 1024 & DEA 1034, as directed by the Colorado Board of Dental Examiners Rule & Regulations. Simulated clinical situations are practiced prior to actual clinical assignments. Clinical assignments will include work in a variety of private dental offices and clinics.
Accreditation: The program in Dental Assisting is accredited by the Commission on Dental Accreditation and has been granted the accreditation status of Approval Without Reporting Requirements. The Commission is a specialized accrediting body recognized by the United States Department of Education. The Commission on Dental Accreditation can be contacted at (312) 440-4653 or at 211 East Chicago Avenue, Chicago, IL 60611-2678. Visit the Commission's website.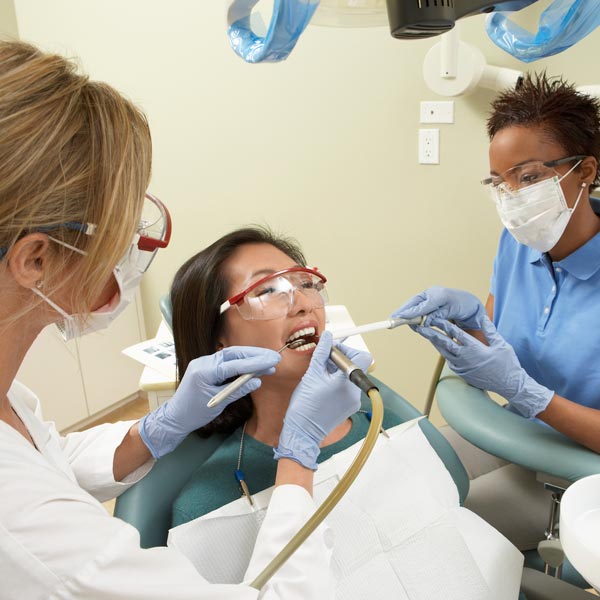 What Our Students Learn
Assist dentists in chairside dental procedures
Clean and prepare dental instruments and equipment for use
Perform procedures such as taking x-rays and impressions
Maintain dental records
Provide patients with preventive education and nutritional counseling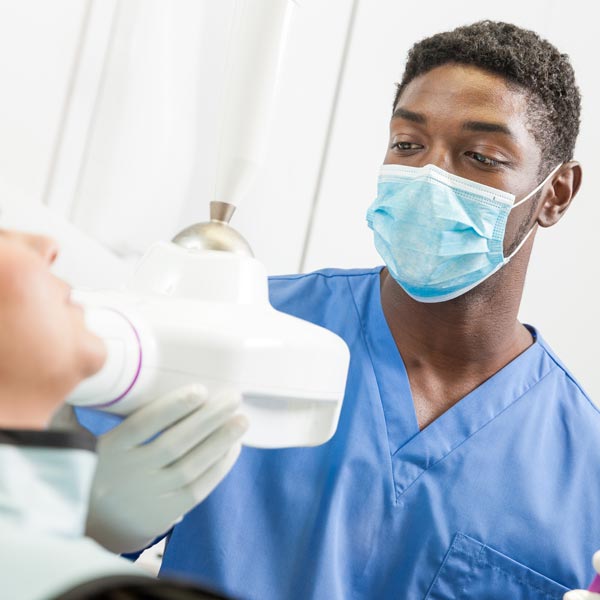 Career Outlook
Employment opportunity in this field is 6 times higher than the national average of a job
Entry level salaries start at $32,000 and up
Median salary is $44,000
10% of workers earn $58,000 or more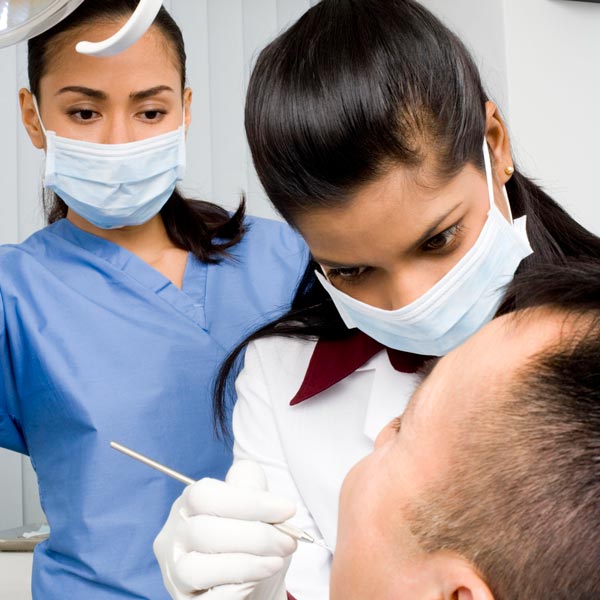 Program Experience
Students spend 50% of their time learning concepts in a classroom, and 50% of their time with hands-on practical work
Students gain experience in a simulated dental environment with industry-grade equipment
Enrollment options are available for both high school students and post-secondary students
Off-site clinicals are built in to the curriculum
Curriculum includes experience in an on-site clinic
The program is 1 year in length if the student chooses the full-day option
This program is 1.5 years in length if the student chooses the half-day option
Dr. Charles Lee
Instructor, Dental Assisting
303-344-4910 ext 27785
celee@aurorak12.org
Dr. Charles Lee has been teaching since 2012, and has been in the dental industry since 1982. Dr. Lee came to Pickens after retiring from private practice. He has also taught at PIMA as a dental assisting instructor.
Heidi Heath
Instructor, Dental Assisting
303-344-4910 ext 27787
hiheath@aurorak12.org
Heidi Heath has been teaching for over 12 years, and had been in the dental industry for 3 years. Heidi Heath previously attended Pickens Dental Assisting Program. She then went on to complete a 300-hour internship with a notable dental practice before being hired full-time at that practice, and later returned to join our team as an instructor.
Certifications & Degrees:
CPR Certified
Certified Dental Assistant (CDA)
Expanded Duty Dental Assistant (EDDA)
Accredited Certificate Courses (46 credits)
All credits earned at Pickens technical college are recognized by the Colorado Community College System (CCCS), and are eligible for transfer to other colleges within the state of Colorado.