Skip to Content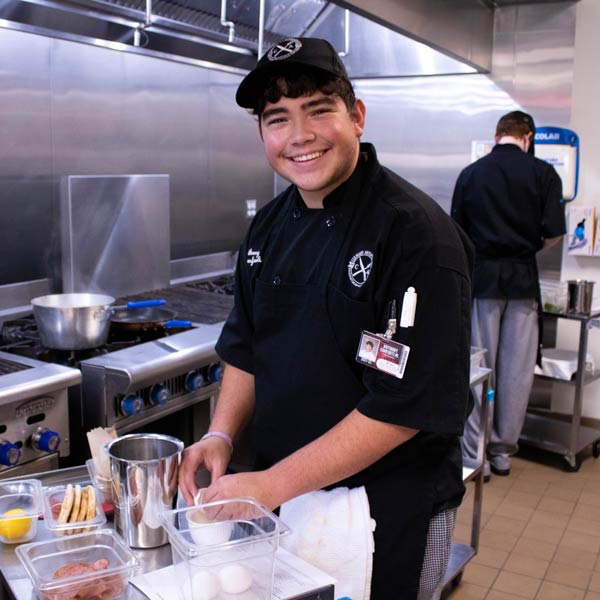 What Our Students Learn
Kitchen safety and sanitation
Cooking, baking, and food preparation techniques
Convert, practice, and create recipes
Plan events and menus
Work with food properties, nutrition, and dietary conditions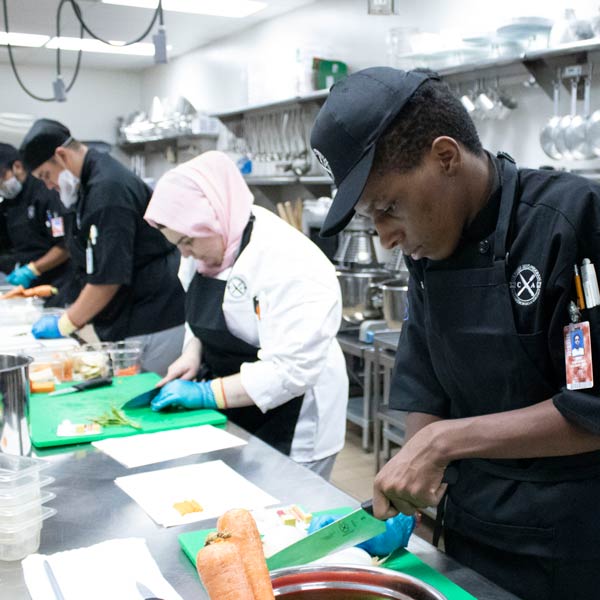 Career Outlook
Employment opportunity in this field is 4 times higher than the national average of a job
Entry level salaries start at $25,000 and up
Median salary is $30,000
10% of workers earn $41,000 or more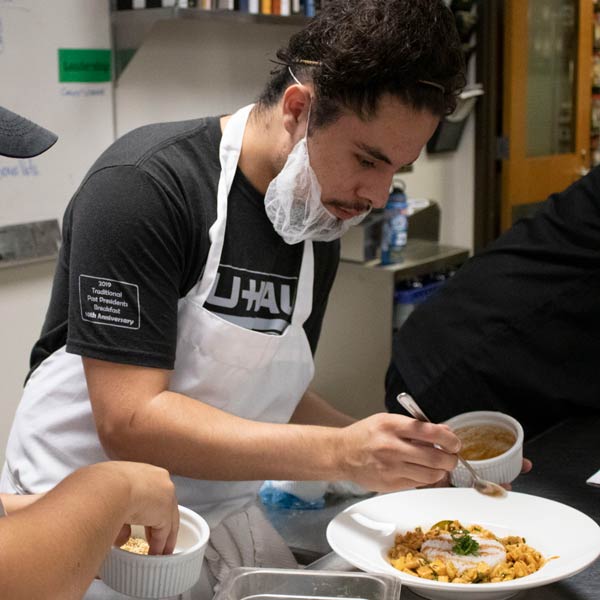 Program Experience
Students spend 50% of their time learning concepts in a classroom, and 50% of their time with hands-on practical work
Students gain experience in a production kitchen environment with industry grade equipment
On-site experience in cooking and catering is built in to the curriculum
Enrollment options are available for both high school students and post-secondary students
1 year of classes
Tiffani Schans
Instructor, Culinary Arts
303-344-4910 ext. 27725
tdschans@aurorak12.org
Tiffani Schans has been teaching since 1995 and has over 10 years of experience in the Culinary industry. She has experience as both a Family & Consumer Science teacher, and in the restaurant industry.
Certifications & Degrees:
BS in Home Economics
MA in Curriculum & Instruction
Accredited Certificate Courses (30 credits)
All credits earned at Pickens technical college are recognized by the Colorado Community College System (CCCS), and are eligible for transfer to other colleges within the state of Colorado.