Skip to Content
Motorcycle Service Technology Advanced Technician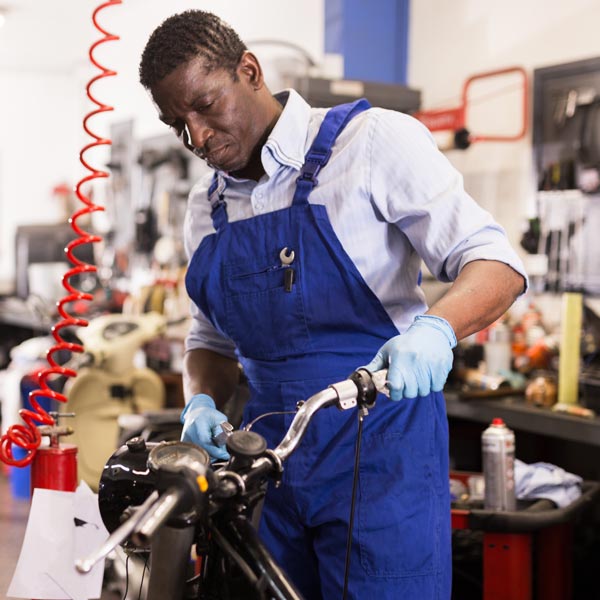 What Our Students Learn
Tool identification and usage to perform specific tasks or functions
Mechanical and electrical theory
Observing and testing vehicle equipment to detect potential problems
Replacement of worn, damaged, or defective mechanical parts and basic maintenance
Shop management, design, and best business practices
Career Outlook
Employment opportunity in this field is 4 times higher than the national average of a job
Entry level salaries start at $26,000 and up
Median salary is $41,000
10% of workers earn $64,000 or more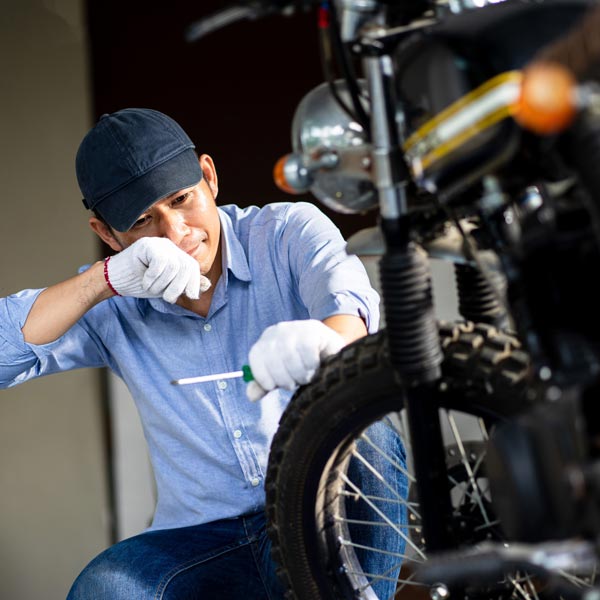 Program Experience
Students spend 50% of their time learning concepts in a classroom, and 50% of their time in the shop with hands-on practical work
Students gain experience in a simulated shop environment with industry grade equipment
Enrollment options are available for both high school students and post-secondary students
2 years of classes
Tom Laing
Instructor, Motorcycle Service Technology Advanced Technician
303-344-4910 ext.27769
tllaing@aurorak12.org
Tom Laing has been teaching for over 20 years, and had spent over 14 years in the industry before that. Over his time in the industry, Tom gained experience in all aspects of American and Metric Motorcycle dealership operations with the majority of his experience invested as a line mechanic and service manager. Tom is active in the Skills-USA Student Organization ad was recognized as the Advisor of the Year by his peers in 2017, and his students have placed in the top 10 every year at the National Level from 2001-2016.
Industry Certifications:
Manufacturer-certified technician for several American and Metric Power Sports Brands including: Arctic Cat, Kawasaki, Harley Davidson, Honda, and Yamaha.
Accredited Certificate Courses (48 credits)
All credits earned at Pickens technical college are recognized by the Colorado Community College System (CCCS), and are eligible for transfer to other colleges within the state of Colorado.