Skip to Content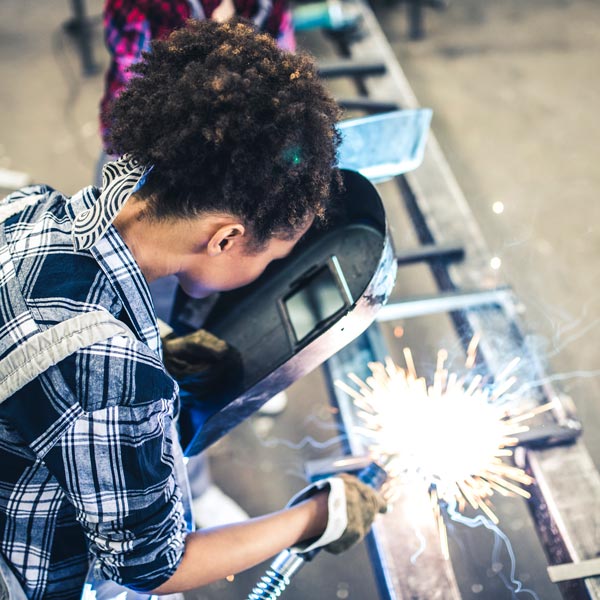 What Our Students Learn
Perform a number of different welding techniques, including: oxyacetylene, shielded metal arc, gas metal arc, gas tungsten arc, and flux cord arc welding
Read blueprints for metal fabrication and welding
Measure dimensions of completed products or work pieces to verify conformance to specifications
Select production equipment according to product specifications
Adjust equipment controls to safely and effectively fabricate and weld
Understand and utilize American Welding Society S.E.N.S.E school concepts and standards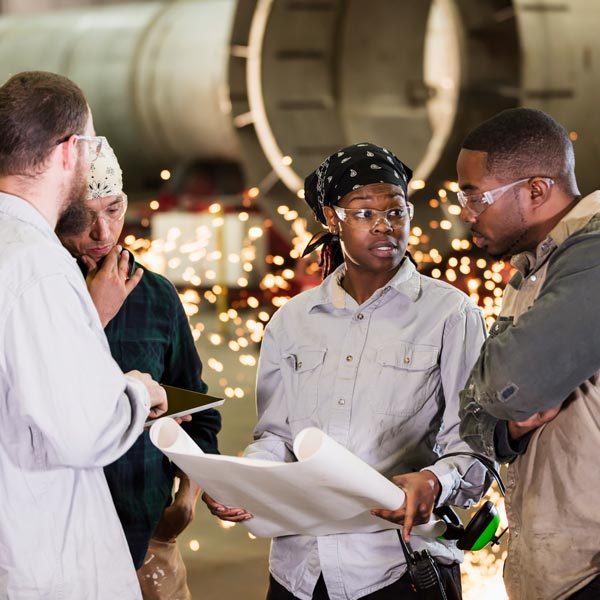 Career Outlook
Employment opportunity in this field is 4 times higher than the national average of a job
Entry level salaries start at $34,000 and up
Median salary is $48,000
10% of workers earn $70,000 or more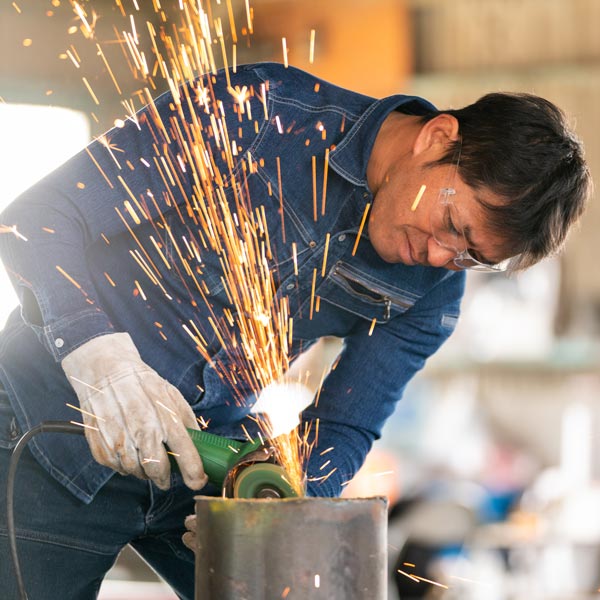 Program Experience
Students spend 50% of their time learning concepts in a classroom, and 50% of their time in the shop with hands-on practical work
Students gain experience in a simulated shop environment with industry grade equipment
Students gain their AWS certification as part of the curriculum
Enrollment options are available for both high school students and post-secondary students
1 year of classes
Jeff Oliver
Instructor, Welding
303-344-4910 ext. 27753
jwoliver@auorak12.org
From 1986-90, Jeff served in United States Navy within the Aircraft Intermediate Maintenance Division, where he earned his Weldshop D17.1 Aerospace Certification. 1990-1999 Jeff worked at Steward & Stevenson Fabrication Weld Shop and became certified to the D1.1 structural code. From 1999 to 2017 Jeff worked for Colorado Mechanical Welding as a pipe welder and fitter. During this time he also became certified in B31.3 and ASME section 9 hydronic and gas. Jeff also spent 2 years working as a certified welding inspector for the American Welding Society. In 2014 Jeff received the AWS Section 20 Educator of the Year award.
Certifications & Degrees:
Certified Welding Inspector (CWI)
Certified Welding Educator (CWS)
NDT Level II (current)
Accredited Certificate Courses (35 credits)
All credits earned at Pickens technical college are recognized by the Colorado Community College System (CCCS), and are eligible for transfer to other colleges within the state of Colorado.