Skip to Content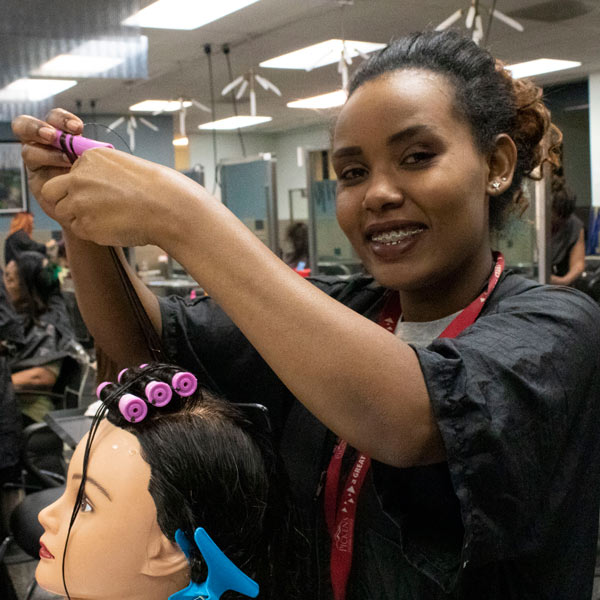 What Our Students Learn
Perform services such as: perms, cuts, blow-outs, relaxers, and other hair related services
Basic techniques of esthetician, barber, and nail services
Sanitize tools, equipment, facilities or work areas
Apply solutions to hair, nails, and skin for therapeutic or cosmetic purposes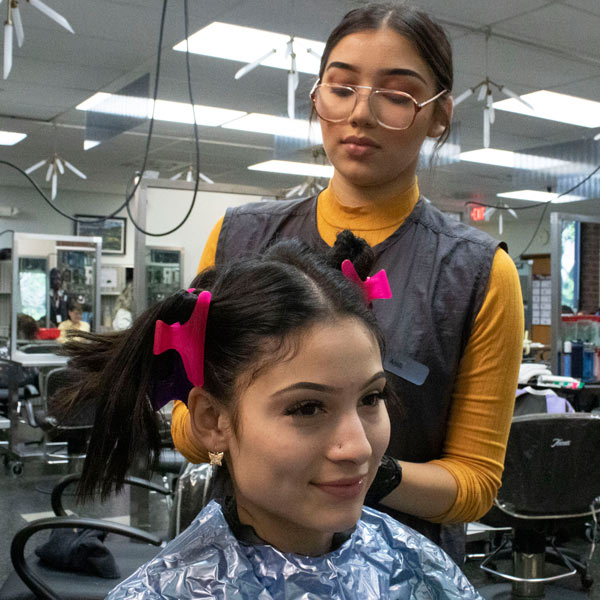 Career Outlook
Employment opportunity in this field is 4 times higher than the national average of a job
Entry level salaries start at $25,000 and up
Median salary is $30,000
10% of workers earn $73,000 or more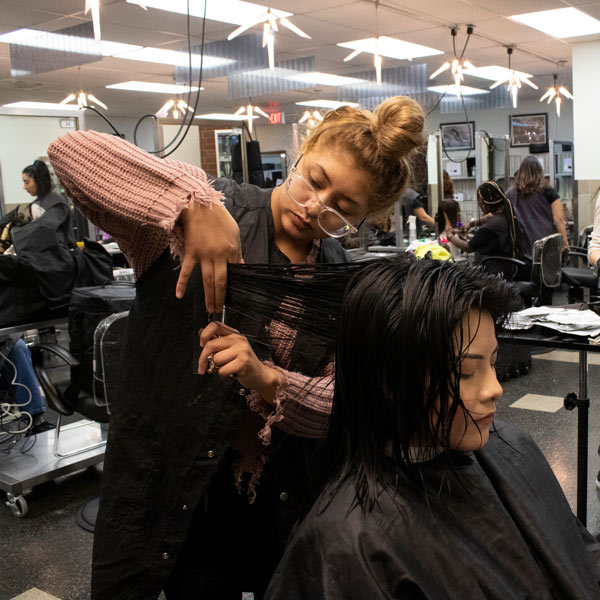 Program Experience
Students spend 50% of their time learning concepts in a classroom, and 50% of their time in the salon with hands-on practical work
Students gain experience in a full equipped salon environment with industry grade equipment
An on-site internship is built in to the curriculum
Enrollment options are available for both high school students and post-secondary students
2 years of classes
Ramona Clyncke
Director of Cosmetology Occupations
303-344-4910 ext. 27761
rlclyncke@aurorak12.org
Romona Clyncke has taught since 2000, and has been in the cosmetology industry since 1985. Mrs. Clyncke taught for 10 years at Boulder Technical Education Center as a cosmetology instructor and for 9 years at the St. Vrain Valley School District. Mrs. Clyncke has owned a salon and has worked and managed several others.
Certifications & Degrees:
Cosmetology License
Secondary and Post-Secondary Professional Teaching License in Personal Care Services
Microdermabrasion Certificate
Medicool Electric Files
Training in Matrix, Pravana, Kenra, and Schwarzkopf International color lines
Skin Care Certifications from Sanitas
Alexandria Body Sugaring Wax Applications Certified
Laurie Murdoch
Assistant Director of Cosmetology Occupations
303-344-4910 ext 27739
lamurdoch@aurorak12.org
Laurie Murdoch has been teaching since 2013, and has been in the cosmetology industry since 1984. Mrs. Murdoch has owned her own salon and has worked for hair color manufacturers. She came to Pickens from Emily Griffith Technical College, where she served as the Instructional Specialist for the Cosmetology program for 6 years.
Certifications & Degrees:
Hair Coloring
Acrylic Nails
Advanced Skin Techniques
Cosmetology
Accredited Certificate Courses (61 Credits)
All credits earned at Pickens technical college are recognized by the Colorado Community College System (CCCS), and are eligible for transfer to other colleges within the state of Colorado.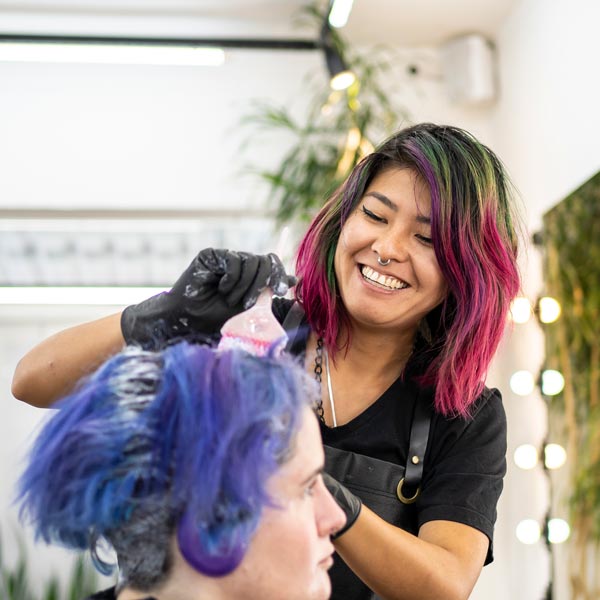 Visit Our Salon!
Interest in affordable hair, nail, and skin services? Want to help support our in-training cosmetologists, estheticians, nail techs, and barbers? The Pickens Salon offers:
Hair Services
Nail Services
Spa/Skin Services
Baber Services