Skip to Content
Pickens Technical College Veterinary Assistant Program: Two Entrepreneurs in the Veterinary Field
At the Pickens Technical College Veterinary Assistant Program, you're learning how to be a resource not only for pets and their humans, but for other technicians, assistants, and veterinarians to help in the care of animals. Learning both front- and back-office lessons and techniques will make you an invaluable asset to everyone involved in the medical care of pets.
You probably also know by now that starting your career as a veterinary assistant is a great entryway to becoming a veterinarian yourself if you choose to. Being a veterinary assistant is but one step on what could be a long career for you in the animal medical field, and that career can take many different paths.
Becoming a veterinarian is one way to move up in this industry, but there are plenty of other moves, some even after becoming a veterinarian, that you can make in this career. Being a vet's assistant gives you excellent access to the issues that come up in animal care, and one way to help fix those problems is to strike out on your own with your own business. Here are two examples of how those in the animal medical field can cause change with new ideas.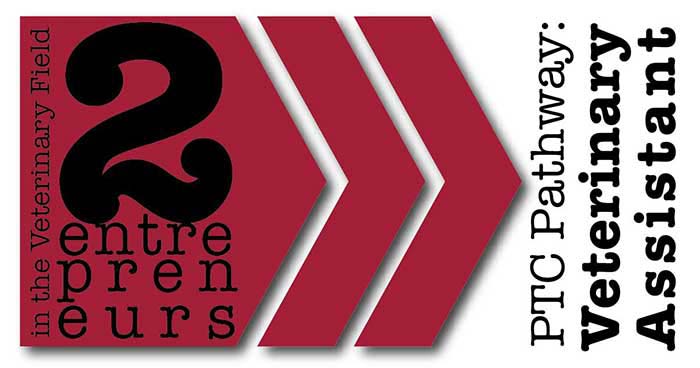 Rose Burke and PetPanion
Rose Burke founded the company PetPanion in Barnegat, New Jersey in 2016 because she recognized a need in the veterinary care sector while working as a veterinary assistant. While taking care of her own dog, who had developed serious separation anxiety issues, Burke saw a need for in-home veterinary care that could be matched to a pet parent's availability, which doesn't always match up with veterinary clinic office hours.
"I definitely love the in-home care because you are not changing the pet's environment or routine, which reduces overall stress. There wasn't a company I could find that solved all those problems, so I set out to create one," said Burke in an interview with a USA Today affiliate.
Burke saw a problem after working in the veterinary industry and decided to solve it herself by becoming a small business owner.
Ane Uriarte and My Dog's Epilepsy
Ane Uriarte is a neurologist developing a way to improve diagnostics of dog epilepsy by working with engineering students at Tufts University to create a mobile app for tracking dog seizures.
Uriarte, like Burke, recognized a problem and started a business to solve it in the veterinary community. Humans have the benefit of sophisticated devices like a video-electroencephalogram (EEG) machine and other brain monitoring equipment to diagnose seizure disorders like epilepsy. Using video-EEG machines on dogs isn't very practical, so many dogs are misdiagnosed or not diagnosed at all for their seizures. Uriarte and Tufts engineering students are at work on a mobile app called My Dog's Epilepsy, which allows pet parents to record notes, set veterinary appointment reminders, and, most importantly, upload videos of their dog's seizures to a cloud database that will allow experts to diagnose dogs and help researchers solve common problems.
These women show that with your insider's perspective on the veterinary industry, you can help improve it in many ways, including by creating your own business.