Skip to Content
Pickens Technical College's Urban Horticulture Pathway: Greenhouses, Garden Centers Deemed 'Essential'
Pickens Technical College itself is feeling the intense strain of the COVID-19 pandemic, and the Urban Horticulture and Landscape Management Program at Pickens is no different. While some courses are canceled, you can still use this time of home isolation to learn more about Pickens' classes and how they can help you reach the career of your dreams. 
It might not seem like it now, but eventually, the pandemic will end. Get off on the right foot by learning more about how Pickens' Urban Horticulture program can help you break into the thriving greenhouse and landscaping industries in Colorado.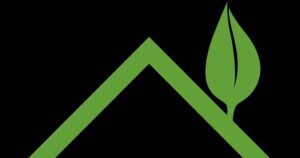 Many Greenhouses are Still Open
'Non-essential' businesses have shut down on a county and city basis throughout Colorado, but most greenhouses and other businesses that grow and sell plants have remained open to allow people to focus on their home gardens and plant life instead of the COVID outbreak. 
A statement by Colorado Nursery and Greenhouse Association Executive Director Glenda Mostek rallied greenhouses and nurseries around the state: 
"We see garden centers, nurseries, and greenhouses as ESSENTIAL businesses and we know you do as well. This is a message we must deliver with tenacity. Therefore, please use your social media to let your customers know your status, and to encourage them to obtain what they need for spring planting as a diversion from thinking about COVID 19 all the time." 
The fact that these businesses are still open shows that they will still have plenty of opportunities for graduates of Pickens to start their careers. Landscaping businesses are mostly still open across the state as well. At a time when the job market is crashing, these businesses are set up to hit the ground running when the pandemic eases and hiring starts again. 
National Impact
Greenhouses and nurseries in many states are remaining open, even in states like California, where some of the strictest quarantine measures are in place, garden centers, landscaping businesses, urban gardens, and more are allowed to operate as normal. 
All over the country, businesses that would normally be looking for workers with an urban horticulture or landscaping education are still open and sending their employees to work. These businesses are therefore much more likely to hire workers after the pandemic ends to deal with the surge in business when people can finally leave their homes without gloves and masks. 
Hope for the Future
The landscaping and urban horticulture industry are clearly not as hard-hit as the hospitality or food industries. Still, it will take the economy and the job market time to regain their pre-COVID-19 levels. With an education in landscaping from Pickens, you'll be ready when the job market rebounds, and nurseries and greenhouses are looking for ways to expand again.
 Get started by learning more about Pickens' Urban Horticulture program today and be prepared to jump at any opportunity to sign up for the program when things go back to normal. By the time you graduate from the program, you will be ready for the nationwide rebound when this bizarre situation is all over.