Skip to Content
Best Motorcycle Innovations of 2019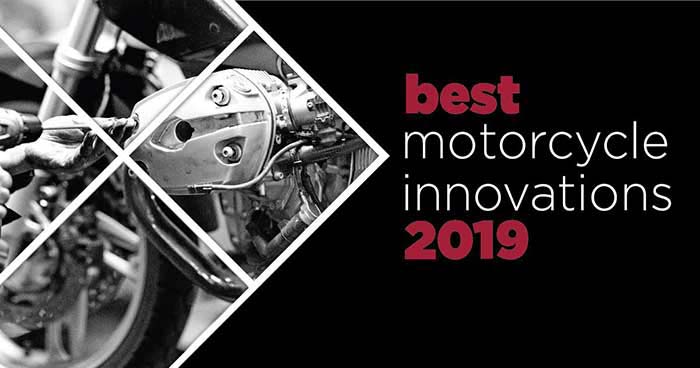 Unlike its four-wheeled counterparts, motorcycles often struggle to make a serious impression in innovation from year to year, but that doesn't mean motorcycle technicians and designers aren't working hard to make the two-wheeled driving experience more fun, safer, and more efficient every year.
Within the Motor Sports wing of the Transportation pathway at Pickens Technical College lies the means to build yourself a lucrative and rewarding career working on motorcycles. You're well on your way to earning your Motorcycle Service Technology Certificates, learning business practices, and shop management lessons along the way. When you're ready, there won't be anything stopping you from eventually opening up your shop, if you want to take your career in that direction.
Another key part of building your business and gaining the trust of your community in your motorcycle repair skills is keeping up to date on the innovations affecting the industry. Every year, the Consumer Technology Association (CTA) showcases innovations in many industries. In early 2019, the CTA hosted a Consumer Electronics Show in Las Vegas highlighting several innovations for motorcycles that might make waves in the industry.
Here are a few examples:
Electric Harley
Harley-Davidson, famous for its loud bikes, introduced its first-ever electric bike line of products. Called LiveWire, the first model in what the company promises will be a full line, the bike can accelerate from zero to 60 in under 3.5 seconds with top speeds at 110 MPH. LiveWire will also reportedly feature an app-controlled, cellular connection that will allow riders to view vehicle location, available range, tamper alerts, nearest charging stations, and service information.
BMW's Riderless Motorcycle
While the public at large might view riderless motorcycles and driverless cars as science fiction, you might have an idea of what these technologies will look like as a motorcycle technician. At the latest expo, BMW unveiled its R 1200 GS Riderless Motorcycle, which, according to spokespeople, will be a program for the future development of motorcycle systems that will make auto-piloted motorcycles safer, smarter, and with a higher level of connectivity to keep up with future mobility environment.
Novus' Electric Bike or Bicycle
Novus' entry into the electric bike foray looks like a cross between a motorcycle and a bicycle. But while it might look more like a bicycle, with its small carbon frame, lean tires, and generally thin structure, the Novus Electric Motorcycle represents one of the most ingenious electric motorcycle designs ever devised.
"The Helmet to End All Helmets"
If you're looking for a new motorcycle helmet, Jarvish's X-AR helmet sure looks like the pinnacle of motorcycle helmet technology. It includes top-of-the-line built-in HD surround sound speakers with voice control capabilities, wireless charging, a noise reduction microphone, an anti-fog visor, and a front 2K camera. The X-AR also has augmented reality features, including HUD and in-screen projections.
Changes Coming
The motorcycle industry, much like any other thriving industry right now, is always changing, trying to improve itself. With new innovators creating new features all the time, new products that could change the industry itself are on the way.